Read or leave reviews for Chemstrip Refinishing LLC, a Washington DC Maryland and Virginia full service residential and commercial paint and rust stripping, restoring and refinishing business for individuals and businesses specializing in antique, vintage, old, heating radiators, hoods, doors, architectural elements, outdoor furniture, gates, fences and car or truck parts.
We are including links to review us on Google, or to create a review to be displayed on this website.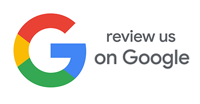 Chemstrip Refinishing
Average rating:
12 reviews
Oct 20, 2023
Google Review
City & State:
Prince Georges, MD
I give a 5 Star review
Sep 28, 2022
Google Review
City & State:
Virginia, VA
5 Star Review
Sep 1, 2022
City & State:
Arlington, VA
I took an antique doll house for paint removal and was delighted with the results. They took extra care to use a delicate paint solvent and the doll house has perfectly clean wood. Now for the decorations!!!!
Mar 3, 2022
Google Review
City & State:
Washington DC
5 Star Review
Dec 3, 2021
Google Review
City & State:
Washington DC
Chemstrip did a fabulous job stripping and bringing our radiators and doors back to life. I appreciate their honest and transparent communication, pricing, and willingness to spend time to explain exactly what they do and do not provide to avoid misunderstandings. Highly recommend this business!
Nov 3, 2021
Google Review
City & State:
Virginia VA
Fascinating operation!
Jan 14, 2020
Yelp Review
City & State:
Prince Georges County
This place is great. They stripped woodwork and metal for us. They refinished a radiator with lacquer and a small radiator cover with a bronze paint and clear coat. We had a medium sized, ornate radiator stripped of multiple layers of thick, peeling, garish paint and then lacquered in order to show off the iron but also protect it from rusting. That was around $400.00. (It now looks brand new...we did not even recognize it, and could not quite believe it was ours.)
Their refinisher, Milton, is meticulous. Their work is really superb. They are backed up--and with some pretty large jobs--so you might not have a quick turnaround. If you can plan accordingly, and work with their strengths, it is so worth it. Our items took a few months. We can and do strip, sand, and refinish things ourselves, but radiators and some trim are sometimes over our heads. And as we don't have a workshop, we wanted to try this out.
These guys are professionals. They are a little old fashioned, preferring checks to credit cards, etc, and do not have anyone full time at a front desk, but that was all Okay with us.
We are super happy with their fine work, and we will be taking more radiators and doors to them; the results are so beautiful. Milton is an artist, and they all take their craft quite seriously.
Jun 15, 2019
Yelp Review
City & State:
Washington, DC
I took a round metal outdoor table- 5 ft diameter- that was extremely rusty and pitted and had been spry painted numerous times. It was about 50 years old and looked it. It is now gorgeous smooth and glossy. It did take 6 weeks, but was well worth the wait, and they told me upfront that it would take time. Very happy customer from Capitol Hill.
May 10, 2019
Google Review
City & State:
Upper Marlboro, MD
I called and spoke to Mara about paint and prep recommendations for clear coating my cast iron radiators in Maine. I had come across their number in a NY Times article about the process and got the impression they knew their stuff. Mara was incredibly helpful and informative, even knowing that I was not going to be able to bring my radiators to her. She clearly enjoys what she does and she knows her stuff. I would jump at the chance to have her restore my radiators!
Apr 27, 2019
Google Review on 150 year old Doors
City & State:
Washington DC area
I had nine, 150 year old doors stripped and refinished here. They did a wonderful job and our historic preservation client was elated the doors turned out so well. The office manager is not there full time which made getting updates on the refinishing work difficult for us to relay status to our client. Otherwise, top notch work. They seem to do a lot of door, trim, and radiator refinishing but they also showed me their capabilities to "dip" large auto body parts and other unique pieces.
Mar 3, 2019
Yelp Review
City & State:
Silver Spring, MD
I have had 5 cast iron radiators refinished by Chem Strip. When I dropped them off, my radiators had 10+ coats of flaking paint and rust on them. The end result is beautiful and everyone who comes to my home compliments them and asks where I got them done. The process was not quick; it took about 3 months to get them back. Also, one of the radiators had a bubble in the paint after I got them home. But Chem Strip was gracious about making it right by completely refinishing the affected radiator. I will definitely use Chem Strip again the next time I buy an old house with sad looking radiators.
Feb 11, 2019
Google Review
City & State:
Washington DC
ChemStrip refinished twelve, one-hundred-year-old, cast-iron, decorative radiators for us. ChemStrip removed decades of paint, and then burnished and lacquered the radiators. We couldn't be happier with the results. The radiators look brand new. The work is not cheap, but this is an investment with a very high aesthetic payoff. We'll enjoy the benefits of ChemStrip's labor for years. The process also takes many weeks, but Mara West, the owner, explained very clearly what to expect, and she was happy to take calls for updates. Terrific business, wonderful work. Highly recommend.